DENTAL CROWNS IN       LEAGUE CITY, TEXAS
Dental Crowns in League City, Texas
Do you have a chipped or damaged tooth? Are you self-conscious about your smile as a result? Dental crowns in League City can help.
What Is A Dental Crown?
A dental crown is a restoration that covers the entire tooth surface, restoring it to its original shape and size. Crowns are used to strengthen a tooth that has been damaged by decay or injury, and they can also be used to improve the appearance of teeth that are discolored or misshapen. If you're considering a dental crown, read on to learn everything you need to know about this popular procedure.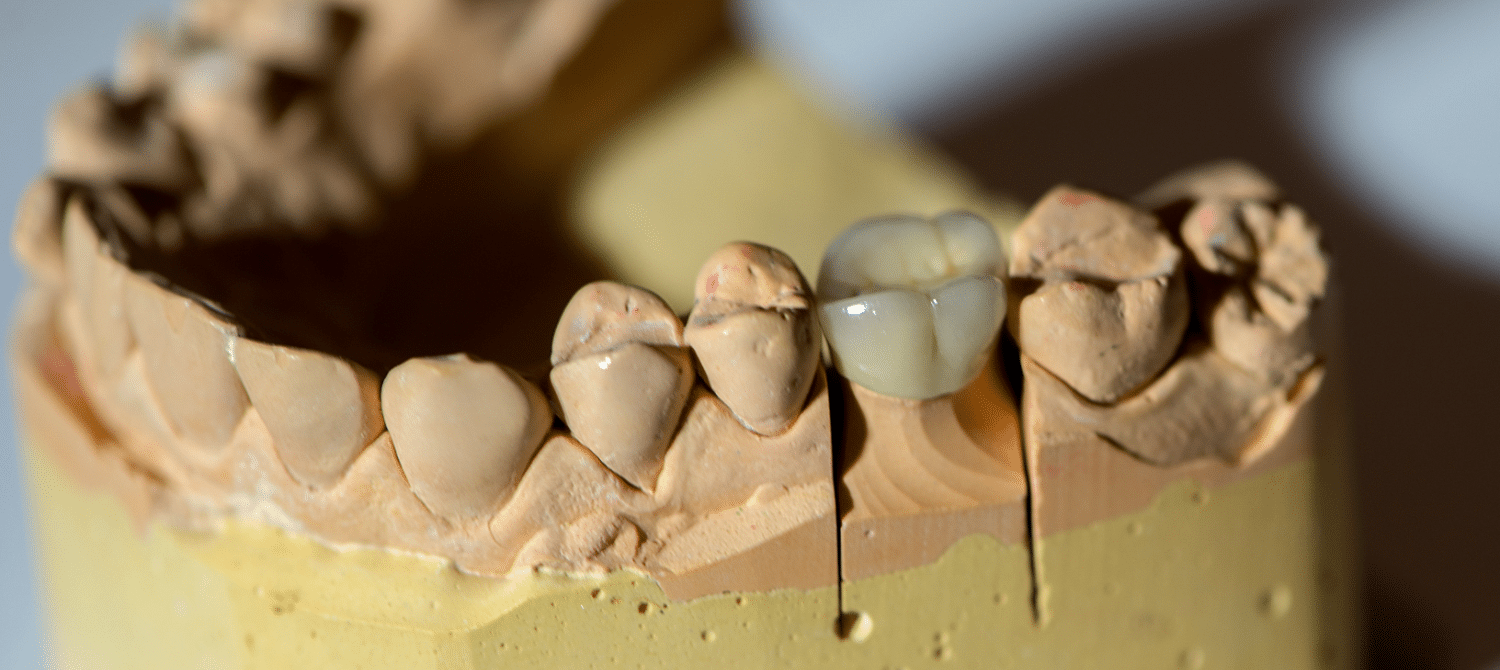 Who is a Candidate for a Dental Crown?
Dental crowns are often recommended for patients who have teeth that are heavily decayed or damaged. Crowns can also be used to support dental bridges, and they are sometimes placed over dental implants. In some cases, crowns may be recommended for cosmetic purposes.
The Different Types of Dental Crowns 
There are several different types of dental crowns available, each with its own unique benefits. The type of crown that's right for you will depend on your specific needs and goals. Porcelain crowns are popular among patients who are looking for a natural-looking restoration. All-ceramic crowns are a good option for patients with metal allergies, and gold crowns are known for their durability and strength.
The Benefits of a Dental Crowns 
In addition to restoring the strength and function of your teeth, dental crowns can also provide some cosmetic benefits. Porcelain and all-ceramic crowns, in particular, can give you a beautiful smile that looks completely natural. 
What is the average price of a dental crown in League City, TX?
The average price of a dental crown can vary depending on the type of material is being used for your crown and if your dental insurance covers a portion of the total cost. Generally, a full mouth evaluation is needed to accurately get a price for a dental crown.
Why Choose Tuscan Lakes Family Dentistry? 
When it comes to finding the right dentist for your dental crown procedure, it's important to choose a practice that has experience and expertise. At Tuscan Lakes Family Dentistry, we specialize in all facets of general dentistry, including dental crown placement. We use the latest technology and techniques to ensure that your procedure is as comfortable and efficient as possible. Plus, our compassionate team will go above and beyond to make sure you're satisfied with your results. 
If you're interested in learning more about dental crowns in League City, TX, we invite you to contact Tuscan Lakes Family Dentistry today!

Tuscan Lakes
Family Dentistry